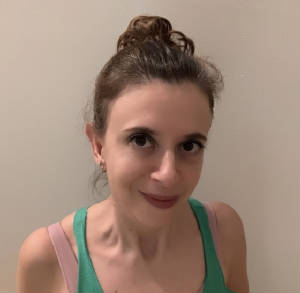 Juliana Secches was born and raised in Brazil.
 After her very first Yoga class she knew that Yoga was something she wanted to do for the rest of her life. 

Juliana has been a teacher for over 25 years. Having earned a certification to teach Yoga from Be Yoga, Karma Kids Yoga and Baby Om, she continues to study with some of the best instructors in New York. Her life-long passion for working with kids also led her to further her studies of childbirth, child development and postnatal physiology. 

She currently teaches Vinyasa classes, as well as Prenatal, Mom & Baby, Kids Yoga and SambaYoga. Her classes are fun and her nurturing personality always makes even first-time Yogis very comfortable. She builds her classes around what she sees as the most important limb of Yoga: Satya (truthfulness).